All lanes cleared after crash on the Beltline at Todd Drive
Published: Jun. 10, 2021 at 3:10 PM CDT
|
Updated: Jun. 10, 2021 at 4:20 PM CDT
FITCHBURG, Wis. (WMTV) - A crash on the Madison Beltline Thursday afternoon near Fitchburg is backed up traffic on the eastbound lanes for about two hours/
According to an alert from the Wisconsin Department of Transportation, the crash occurred around 2:25 p.m. and had shut down all the eastbound lanes of the Beltline at Todd Drive. In an update around 3:20 p.m., the department stated just the right lane remained blocked.
All lanes were clear around 4:10 p.m. Thursday.
Madison Fire Department, Madison Police Department and the Dane County Sheriff's Office all responded.
The DOT expected the incident to last about two hours.
The sheriff's office did not state how many cars were involved or if there were any injuries.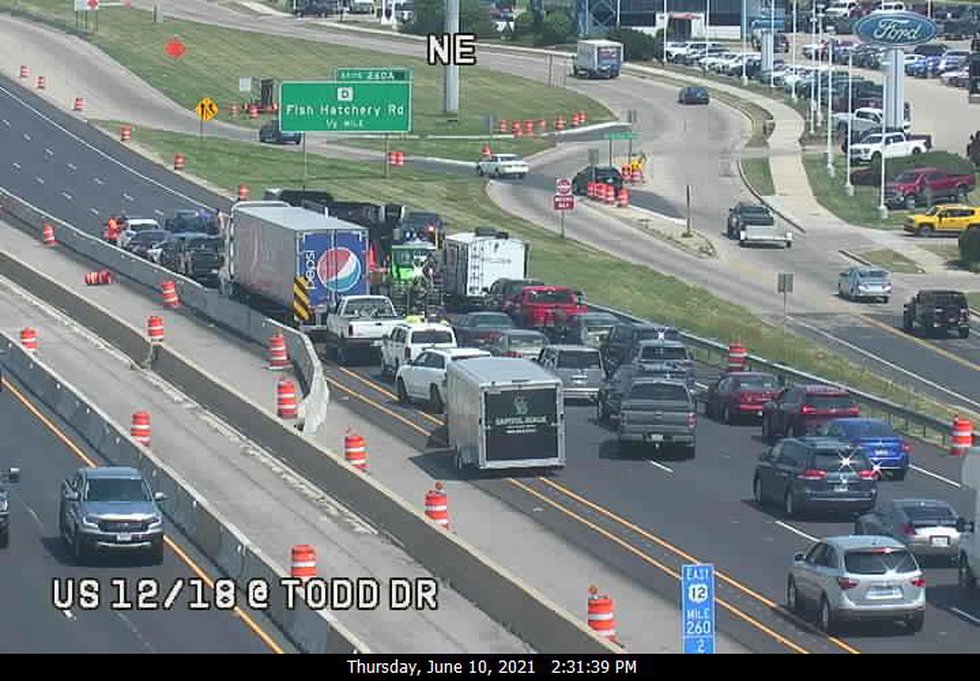 Copyright 2021 WMTV. All rights reserved.